China Fiber Optic Company
Comsouthern Technologies is specialized fiber optic company in China, we make a series of optical fiber cables, including the G652, G655, G657 series and more, our single mode fiber cables and multimode fiber cables fit the standards of OS1, OS2, OM1, OM2, OM3, OM4 ,etc. our fiber optic cable products and equipment are widely used in telecom, military, oil, medical and many other industrial applications, our products are sold to more than 60 countries in the world. 
Our fiber optic company has advanced fiber optic cable manufacturing and testing equipment, and we set up a complete system for quality control, we strictly follow the ISO and industrial standards in the fiber optic cable and equipment production, we inspect every step during the production procedure.
The fiber optic company has an excellent team of experts and technicians, we support and cooperate with universities and organizations in development and research of fiber optic products; we research in building low power consumption and high intelligent optical modules and fiber cables, and we also take part in development of fiber optic connection products for HDTV applications; research and development of FTTX cables and components. We have skilled workers. We are known for the high quality fiber optic cable products and fast delivery.
Except for different fiber optic cables, the fiber optic company also make related fiber optic equipment, our products line including optical cables, passive components like fiber optic connectors, fiber optic adapters, fiber optic attenuators, fiber optic splitters, fiber optic management products like optical distribution frames, fiber patch panels and fiber splice closures, fiber optic transceivers like SFP,XFP, Xenpak,X2 and fiber transceiver cables, we also make fiber optic cable assemblies like fiber optic patch cords, fiber optic pigtails, etc.

Over 80% of our fiber optic cable products are sold abroad, Our fiber optic company have distributors and sales channels in many countries all over the world. We offer consistent high quality products with fast delivery as well as good services. Thank you for visiting our site, we sincerely hope to cooperate with you and your esteemed company.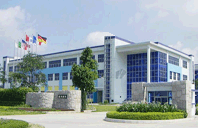 China fiber optic manufacturer
Comsouthern Technologies is professional fiber optic manufacturer in China, the company engage in research, development, manufacturing, sales, installation and services of fiber optic cable products and related connection wires and devices. We adopt advanced management and quality control system, all the fiber optic cable products meet the industry and international standards.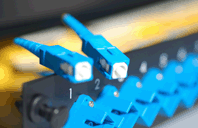 China fiber optic supplier
As specialized fiber optic supplier, Southstar Technologies has many unique fiber optic cable products along with standard optical fiber cables. We can custom design and make various kinds of fiber optic cables. We put a lot of efforts in research and development, we cooperate with partners and clients from all over the world. we also cooperate with leading companies in this industry, offering OEM fiber optic products to them. Our production capacity is increasing year by year.