Fiber Optic Cable Manufacturer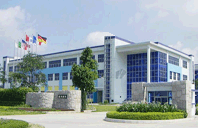 Comsouthern Technologies specialized in the manufacturing of fiber optic cables and fiber optic components since 1995. Our products are known for the reliable quality and fast delivery as well as good prices. we cooperate with many wholesalers and distributors of fiber optic cables and related products from all over the world and help our partners to be successful in the market.
Fiber Optic Cable Products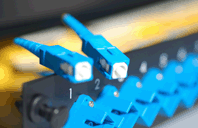 Comsouthern Technologies offer a large range of fiber optic cables and assemblies. We are committed to offering our customers with high quality and good price fiber optic products. Our products are used for indoor and outdoor applications. All of our fiber optic products are compliant to industrial standard and with reliable performance.

We not only offer standard fiber optic patch cables including SC, LC, ST, FC, MU, MTRJ, E2000, MT, SMA, etc, we also supply special fiber optic cable assemblies like armored cables, bend insensitive fiber cable, laser optimized multimode cable and custom multi fiber cables. There are various kinds with different standard like Rizer, Plenum, LSZH, and RoHS.
China Fiber Optic Company
Comsouthern Technologies is specialized fiber optic company in China, we make a series of optical fiber cables, including the G652, G655, G657 series and more, our single mode fiber cables and multimode fiber cables fit the standards of OS1, OS2, OM1, OM2, OM3, OM4 ,etc. our fiber optic cable products and equipment are widely used in telecom, military, oil, medical and many other industrial applications, our products are sold to more than 60 countries in the world. 
Our fiber optic company has advanced fiber optic cable manufacturing and testing equipment, and we set up a complete system for quality control, we strictly follow the ISO and industrial standards in the fiber optic cable and equipment production, we inspect every step during the production procedure.
Disclaimer
Comsouthern Technologies Limited has attempted to provide accurate information on this web site. However, errors, inaccuracies, omissions, delays or other defects may be present and Comsouthern Technologies Limited assumes no responsibility whatsoever.Comsouthern Technologies Limited  may change the products or programs mentioned at any time without notice. Mention of non-Comsouthern Technologies Limited products or services is for information purposes only and constitutes neither an endorsement nor a recommendation.

This site is provided by Comsouthern Technologies Limited on an "as is" basis with no representations or warranties of any kind. To the full extent permissible by applicable law, Comsouthern fiber optic cable,Inc  disclaims all warranties, expressed or implied as to the operation of the site, the information, content, materials or products included on this site, including but not limited to, implied warranties of merchantability and fitness for a particular purpose. Comsouthern Technologies Limited will not be liable for damages of any kind arising from the use of this site, including but not limited to direct, indirect, incidental, punitive, and consequential damages.

Some of the information used on this site may be quoted from sources on the internet, if you find anything on this site infringe please let us know, we shall take action to protect your right immediately after we receive your notice.