FC Fiber Optic Adapter,FC Fiber Optic Adapters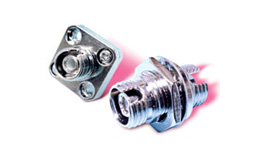 FC fiber optic adapters are metallic body and zirconia sleeves; they are used to link FC fiber optic connectors and components. FC is one of the early developed fiber optic connector types yet it is still widely used today. FC fiber optic adapters and equipment are known for general and average applications in fiber optic communications.

FC fiber optic adapter made by comsouthern.com fit for the IEC standards and CECC standards for the FC family fiber optic components. The FC fiber optic adapter is with floating zirconia sleeve in Ni-plated brass housing. We supply the 3 types of FC adapters that are in different size: single D FC fiber optic adapter, squared FC fiber optic adapter and double D FC fiber optic adapters.