Fiber Optic Cable Products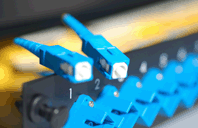 Comsouthern Technologies offer a large range of fiber optic cables and assemblies. We are committed to offering our customers with high quality and good price fiber optic products. Our products are used for indoor and outdoor applications. All of our fiber optic products are compliant to industrial standard and with reliable performance.

We not only offer standard fiber optic patch cables including SC, LC, ST, FC, MU, MTRJ, E2000, MT, SMA, etc, we also supply special fiber optic cable assemblies like armored cables, bend insensitive fiber cable, laser optimized multimode cable and custom multi fiber cables. There are various kinds with different standard like Rizer, Plenum, LSZH, and RoHS.
We measure our success against customer expectations, and define success as our ability to win our customers' loyalty and their business. Thank you for visiting with us. We look forward to working with you for your fiber optic cable products needs, you can click reveiw our products range here: fiber optic products.